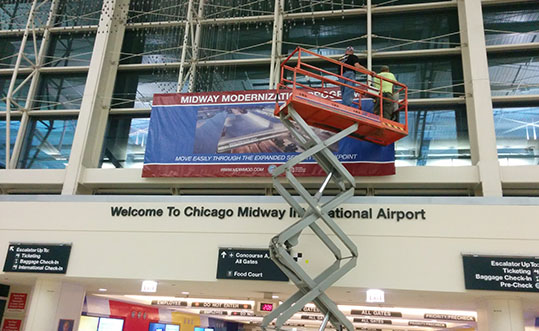 Big Color For Big Ideas
Large Format Printing is a great way to produce colorful and photo quality prints for a wide variety of applications with indoor and outdoor uses. Whether you need construction signage, presentation exhibits, indoor & outdoor banners or a framed photograph Cross Rhodes can help you with your printing needs.
We offer creative and cost effective ways to produce photo-realistic prints without sacrificing quality. Your digital files can be printed on a variety of medias using 4-color or 6-color printing technologies on our ColorSpan UV printers. For uncompromised quality our 12-color Canon printer rivals "traditional" photographic printing. Cross Rhodes offers quality, flexibility and outstanding service on all your Large and Wide Format Digital Printing.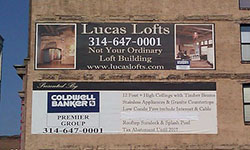 Full Color Banners
Help your outdoor vinyl banner stand the test of time and sun through our UV-protected vinyl printing. Vivid colors will make your banner stand out among the rest. Print up to six colors in a full range of quality and speeds on a huge variety of media.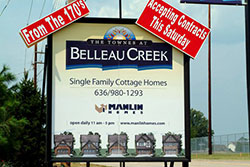 Construction & Real Estate Signage
High-quality color imaging deserves that finishing touch. We offer a wide variety of mounting, laminating and binding options to complete your project or presentation.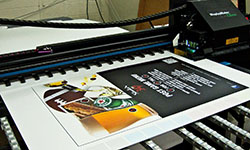 Exhibition Prints - Legal & Architectural
We offer photo-quality large-format inkjet printing in rich, clear color. From tradeshow graphics and posters, to point-of-purchase displays and indoor/outdoor vinyl banners, our expert staff will help you choose the best methods and materials for your projects, so you can finish your project on time and budget.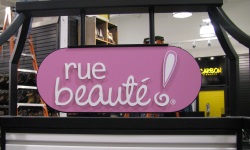 Point of Purchase Signage
Color means quality and the quality of your documents is paramount to your company's success! Don't be intimidated by price – color imaging is actually less expensive than you think. Let our trained professionals assist you in deciding how color imaging can enhance your project while staying within your budget.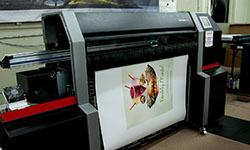 Large Photographic Prints
Our reproduction equipment turns out crisp, ultra-high resolution photo prints and photo transparencies in any size. We have a variety of medias available to suite your project.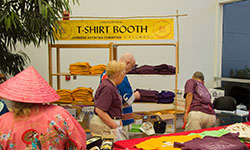 Event Signage
Have an idea but need help fleshing it out? Our design team will help you develop any concept from the initial stages into your final project. Allow our qualified professionsals to troubleshoot your digital file, or act as your dependable service bureau. Our Fabrication Services include cutouts, trade show specialties, props, framing, roto-zipping, and more.