Powerful. Collaborative. Communications.
Cross Rhodes is known for bringing together an integrated platform of hardware, software, and customizable technology — built with our document-solutions expertise — providing powerful technology products and solutions that enable our AEC customers to communicate and collaborate more effectively.
To further facilitate such collaborative communications, we are introducing the SmartScreen.
Turn everyday meetings into productive collaborations.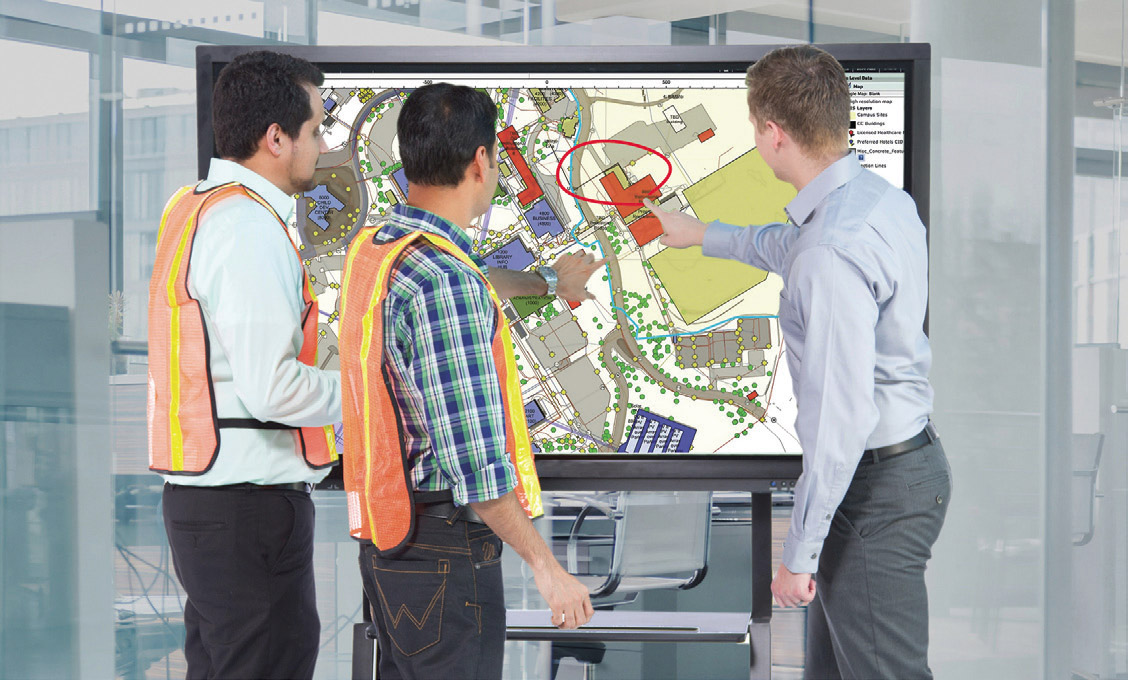 SmartScreens are more powerful than most other interactive whiteboards because they have their own on-board integrated computer. This enables you to share plans, files, and just about any presentation content — quickly, easily, and effectively — in a highly visual, interactive way.
So change the way you communicate and collaborate in this interconnected, digital world of ours.
Benefit more by super-sizing the quality and impact of your meetings and discussions with SmartScreens from Cross Rhodes .
Our Projects
Want more info?
Talk to one of our experts today
Contact Us!