3D Visualization and Virtual Reality
VIMtrek Cloud (web site, web application and storage and computation hosting) converts your Revit building design files into a 3D interactive walk-through. This visualization retains and displays all BIM data from the original Revit design and provides hyperlinked access to SmartBIM Library and ecoScoreCard services. When a client has their first experience of walking through a 3D visualization and interacting with the design, the impact is incredible. VIMtrek has created an inspirational tool that is changing the way the sector works. Models from Autodesk Revit, can be uploaded into VIMtrek's portal. They are transformed into a high definition, free roam 3D, walk-through environment which the client can explore. The platform is fast and flexible enough to allow designs to be updated quickly. The VIMtrek managed service is also able to track the performance of the design and allows us to optimize the designs so you can give your clients the best possible results.
Discover our Products
Custom Visualization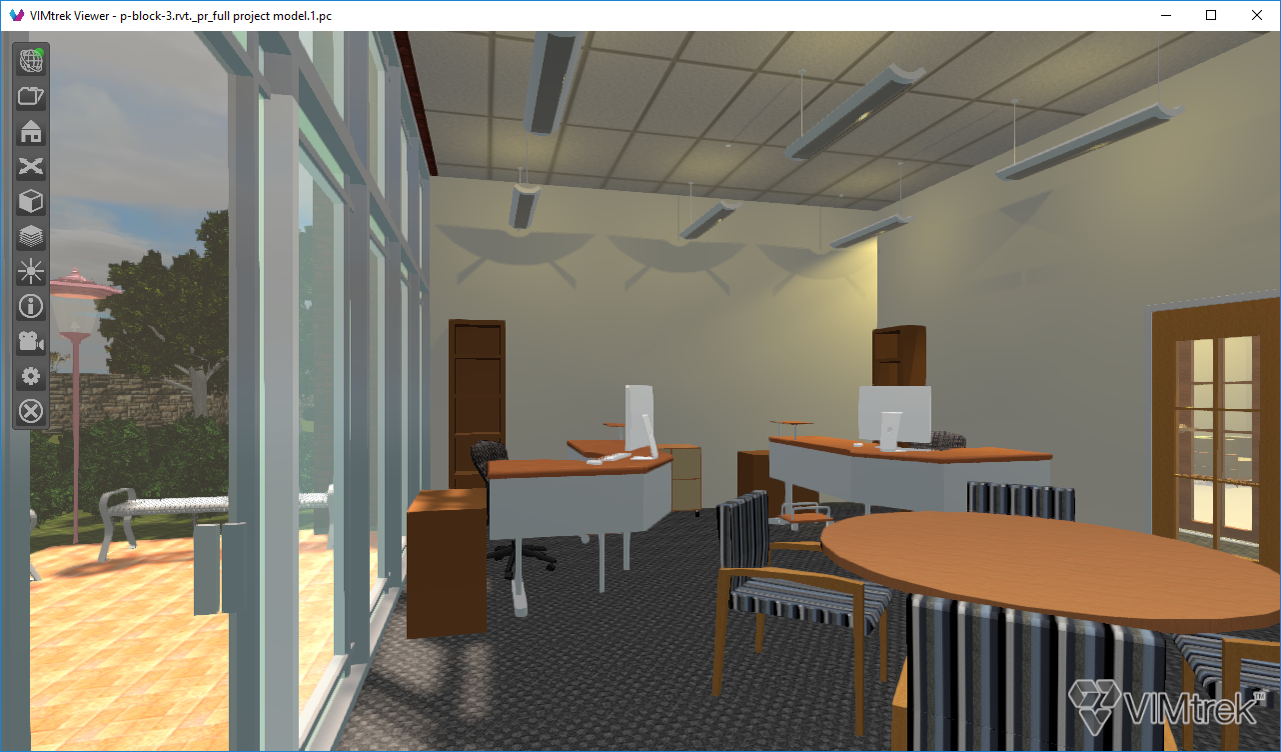 If you have a need for a custom visualization experience that is not offered in our VIMtrek Clouds, we can also help you with that.
We engage with you to understand your requirements and your budget constraints, plan and staff the project, and manage the project through to completion so that you receive your customized visualization product on time and on budget. Our professional service team is made up of experts in Revit, the de-facto standard for BIM-oriented architectural design, and Unity 5, the industry leading visualization engine for realistic, real-time, 3D graphics. The team also employs a variety of complementary tools and techniques to make your visualization a reality.
We specialize in starting with an architectural design in Revit, moving it to Unity accurately with realistic material attribute and BIM data intact, enhancing it with advanced visual features that specially need Unity in order to do,and then optimizing them, building them, and deploying them to a variety of hardware platforms.
Want more info?
Talk to one of our experts today
Contact Us!